Our Print and Digital Solutions Work Together
The Next Generation Manager's Red Book, now empowered with Red Book Keep helps you build consistency across your locations.
Why do 700 brands rely on The Manager's Red Book™?
The Simplest Solution is Often the Best Solution
Managers desire the fastest and most effective solutions

Budget conscious franchisees or restaurant owners don't want to undertake large startup costs of implementing new technology and training employees

No in-house IT or hardware required

The MRB is easy to use and does not have a technology learning curve

The Red Book team will work with you on a customized solutions versus the "do-it-yourself" approach of digital systems

Streamlined updates to books and on-time shipments are easier to process than software upgrades and system maintenance
Why Don't Corporations Do It Themselves?
Centralized task management is inefficient for locations with key regional differences

Updating the processes requires an in-house team to manage

Lose out on industry standards and best practices which come from the Red Book's customer success team

It's cheaper and faster in the long run, to have Manager's Red Book do this for you
Why the Manager's Red Book Wins
Customization: there are 2,000 custom versions of the Manager's Red Book

Users collaborate directly with the Red Book team to solve identified problems

Red Book's client services team works diligently to provide ~35,000 pages of revisions every quarter to provide users a customized solution. And these changes are free!

Product is easy to use and avoids technological issues (i.e. screen doesn't break, the battery doesn't die, and there is no cost of implementation or learning curve for your team)

Provides insight into processes as well as a product to manage processes
"Whenever we walked into a hotel that wasn't using The Manager's Red Book there were just a lot of disparate systems. Staff members would write down important tasks, shift notes, or follow-up information, but it would be in individual notebooks and was abbreviated or unorganized. It didn't work because staff would miss critical information or forget to involve another department which would ultimately impact the guests' experience. The Manager's Red Book gives us a higher level of confidence in daily operations."
- Regional Operations Manager, Award Winning Hospitality Group
"Markets are created with customers facing a struggle to get a job done, which motivates the purchase. The right solution is the fastest and most effective. We believe the simplest solution is the best solution."
- Bain & Company Market Study
"Pen and paper is the most reliable thing at a small location. We use biometrics for timing, but do everything else by hand because it's simpler."
- Single-location franchisee, Global Sandwich Chain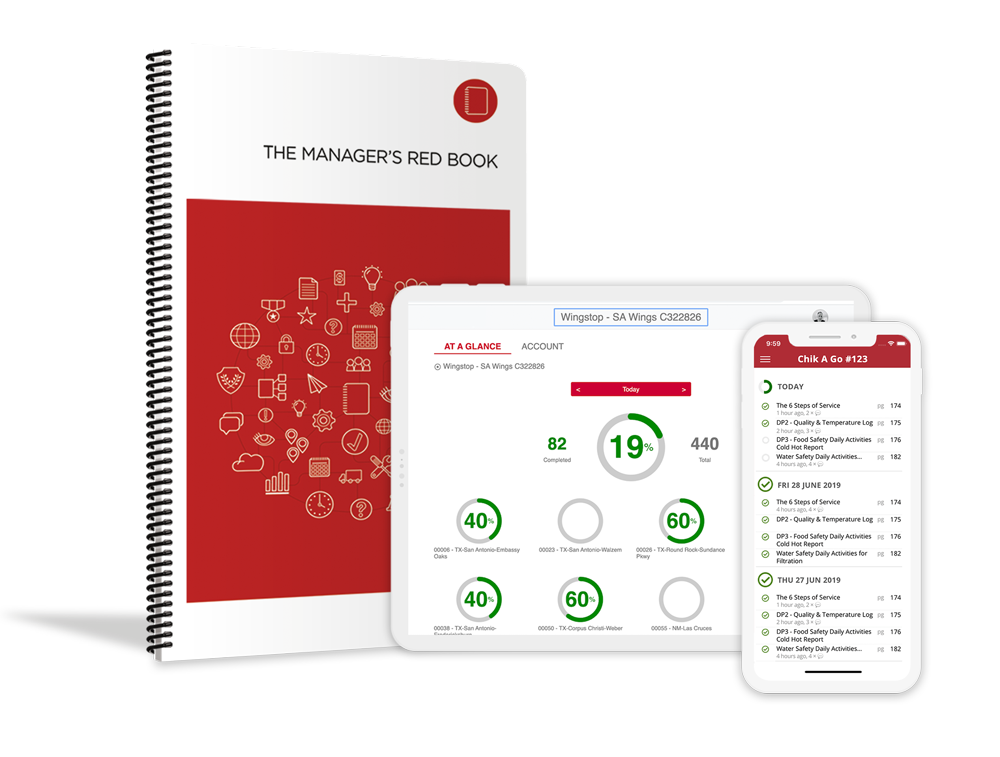 Learn more about our solutions

Fill out form below